GM-S03 Mini Copper Wire Granulator
Cheap price mini copper granulator
The capacity of our GM-S03 mini copper wire granulator is 20~30kg/h, and it use single-phase electricity, so it's very good choice for home use. The process range is 0.1~25mm, 99.9% separation rate.
GM-S03 mini copper wire granulator is our smallest scrap cable recycling machine. It is a compact and portable machine that can process small quantities of copper wire at a time, making it ideal for small-scale operations.
The process of copper wire granulation involves feeding the wire into the machine, which then chops it into small pieces. The chopped wire is then fed into a separator, which uses air flow to separate the copper from the plastic insulation. The copper is collected and can be sold for scrap, while the plastic is typically disposed of.
Small copper wire granulators come in a variety of sizes and capacities, depending on the amount of wire you need to process. The size of GM-S03 copper granulator is 840mm(L)×555mm(W)×1520mm(H), adn weight is 225kg.
GM-S03 mini copper wire granulator video
Details of GM-S03 mini copper cable granulator: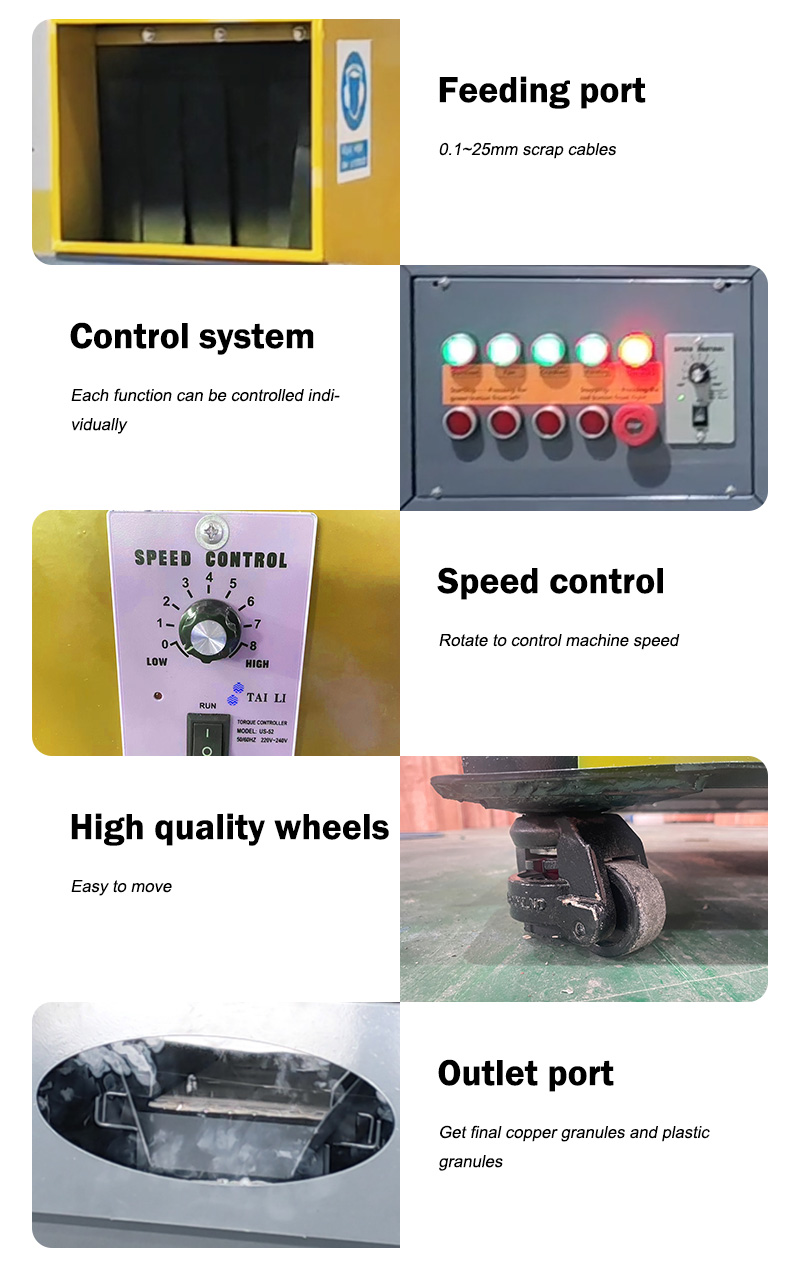 When choosing a mini copper wire granulator, it is important to consider the size of the machine, the amount of wire you need to process, and the type of wire you will be processing. It is also important to choose a reputable manufacturer to ensure that you get a high-quality machine that will last for years to come.
We are experts in the field of solid waste recycling especially metal recycling. We can provide a complete set of solutions, including waste cable recycling, waste circuit board recycling, metal and non-metal crushing and sorting, mixed plastic recycling, etc. If you have any need of our machine, feel free to contact Gomine Machiney.